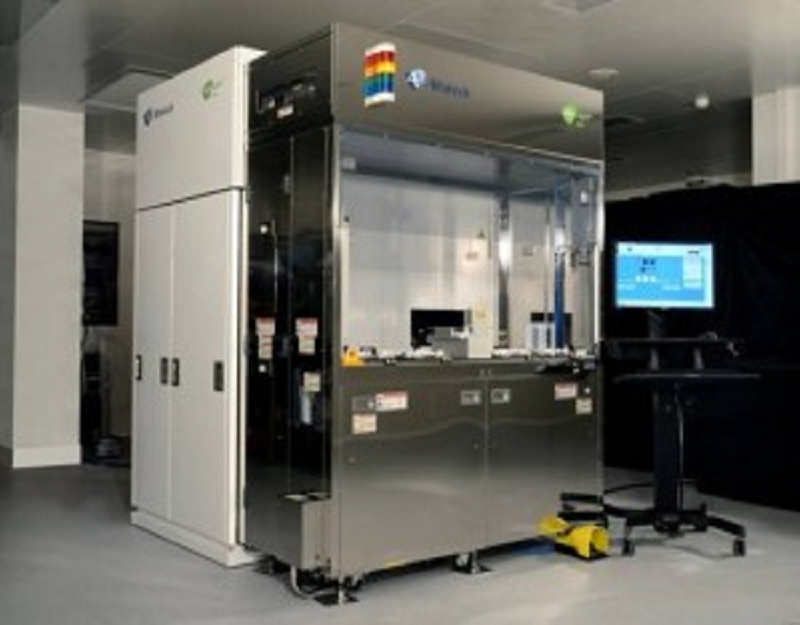 Doppler Detection Inspection System for LED and Semiconductor Manufacturing
By hma19472 In Blog On December 21, 2014
---
Story Credit: http://www.novuslight.com/
Altatech, a division of Soitec, has launched its newest inspection system, the Orion Lightspeed, capable of pinpointing the size and location of nano-scale defects inside compound semiconductor materials andtransparent substrates. The new system helps to ensure the quality control of high-value engineered substrates used throughout several fast growing markets including the manufacturing of high-brightness LEDs, power semiconductors and 3D ICs.
The new Orion Lightspeed system improves the performance and cost efficiency of identifying defects within III-V materials, transparent substrates and thin circuit layers on top of transparent substrates. Inspection is performed using Altatech's patented synchronous Doppler detection technology, which determines the exact size and position of defects by making direct physical measurements with resolution below 100 nm. This methodology provides true defect sizing, whereas other types of inspection equipment on the market make indirect measurements using diffracted light to calculate approximate defect sizes, the company reports.
The system can handle substrates up to 300 mm. Throughput is more than 85 wafers per hour for 200-mm substrates and more than 80 wafers per hour for 300-mm substrates, contributing to the system's high productivity and cost efficiency.
Beta systems have already been installed at customers' facilities and are demonstrating excellent performance. Shipments of production units are scheduled to begin in April 2015.
This week, Altatech will be in hall 3, booth #3423 at the SEMICON Japan trade show, 3 to 5 December  in Tokyo. The exhibit will showcase this new system as well as Altatech's full line of advanced metrology and inspection products. These include the Orion series for inspecting LEDs on patterned and unpatterned substrates; the Eclipse series forfront-side, back-side and edge inspection of bare substrates, epitaxial layers, silicon-on-insulator (SOI) wafers and glass substrates; and the Comet series for quality inspection of wafers mounted on film-frame orTaiko rings before and after dicing.
Soitec's Altatech Division offers a unique portfolio of equipment for mature and advanced materials deposition and holistic defect inspection. It develops highly efficient, cost-effective inspection and chemical vapor deposition (CVD) technologies used for R&D and manufacturing of semiconductors, LEDs, MEMS and photovoltaic devices. Altatech Semiconductor S.A. became a subsidiary of Soitec in January 2012.
Soitec is an international manufacturing company, a specialist in generating and manufacturing revolutionary semiconductor materials atthe frontier of the most exciting energy and electronic challenges. Soitec's products include substrates for microelectronics (most notably SOI: Silicon-on-Insulator) and concentrator photovoltaic systems (CPV). The company's core technologies are Smart Cut, Smart Stackingand Concentrix, as well as expertise in epitaxy. Applications include consumer and mobile electronics, microelectronics-driven IT, telecommunications, automotive electronics, lighting products and large-scale solar power plants. Soitec has manufacturing plants and R&D centers in France, Singapore, Germany, and the United States.
– See more at: http://www.novuslight.com/doppler-detection-inspection-system-for-led-and-semiconductor-manufacturing_N3407.html#sthash.PjY05Aad.dpuf
---